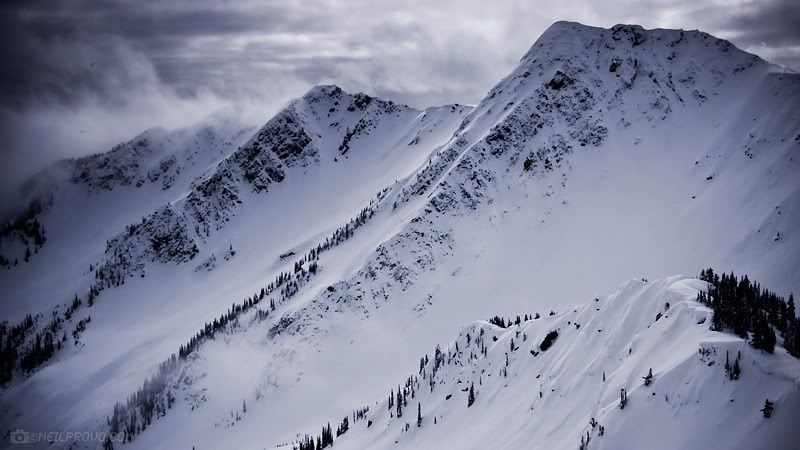 Throughout our trip to the
Retallack Lodge
, there was one line that was stuck in the back of my mind every day. The northeast ramp off Texas Peak. A 2000' ramp perched above the massive exposure of the north west face. For days we tried to get higher and higher into the alpine, but the stormy conditions would always force us back down into the forrest. It was just a matter of time before the clouds broke and gave us a chance to hit Texas Peak before heading back to Utah.
The morning of April 8th
Ian
and i set out on the sleds right at sunrise. We got a great view of the mountain and began the tour up to the ridge line. 3 hours later, a huge slab was waiting for us to trigger it on the other side!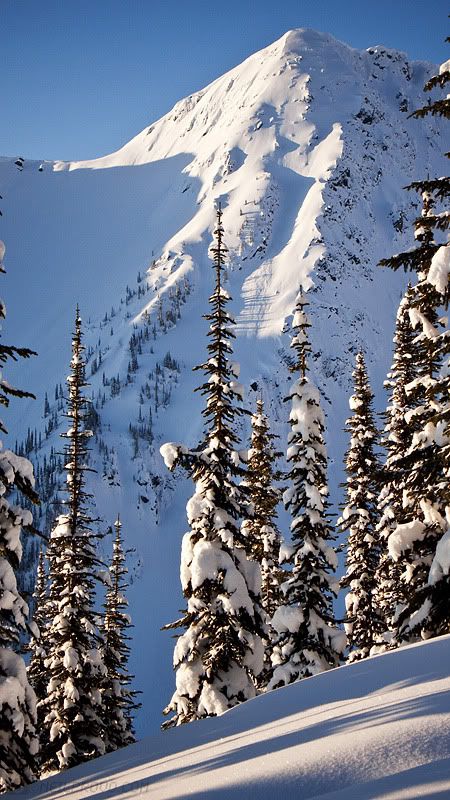 . . .
The views are unbelievable in the Kootenay mountains!
. . .
Still an hour away from the summit as the day starts to heat up. Danger lurking just around the corner of the mountain!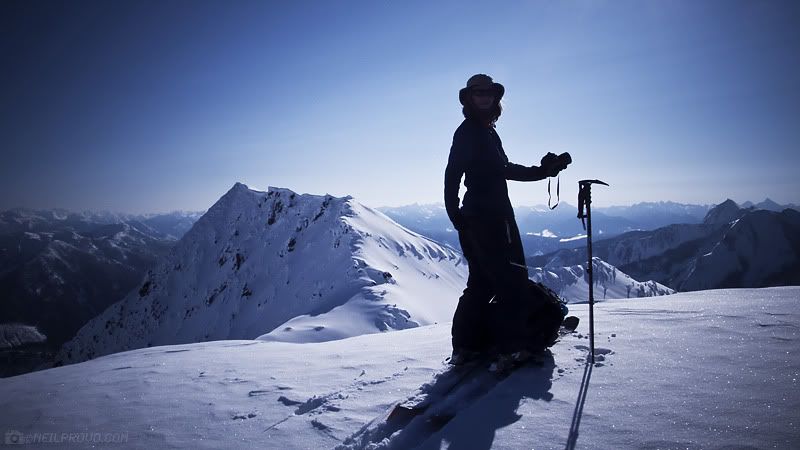 . . .
We knew the south faces in BC had some sketchy sun-crust layers buried a few feet down, so we were cautious as to where we placed or skin track. About 50 feet below the summit, everything around me collapsed, right were it was shallow and rocks poking out. Just as i turned back at ian, the incredible sound of the avalanche propagating roared around us. Intense energy! We were in just the right spot, as every thing peeled away on the steeper angles below. It was a fine line setting that trail, because of the huge cornices on NW face, and of course the avalanche danger on the south side.
You can see bits of our skin track ripped even ripped out... One of the scarier moments in my life.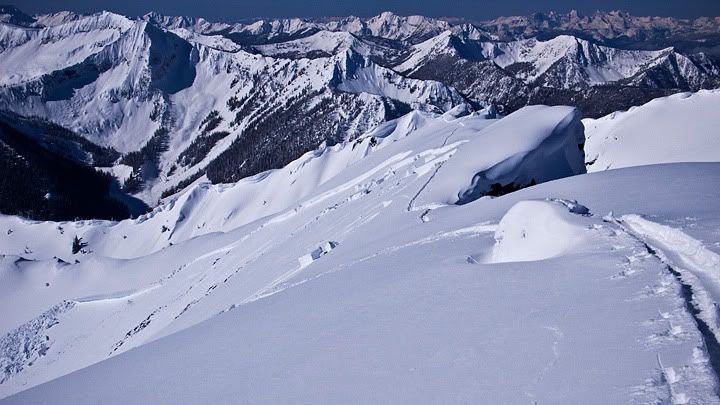 . . .
This is a photo taken from a heli in the area that day. I didn't realize how deep the crown was below where we were standing. It was a big convex rollover and we weren't able to appreciate the size until seeing this picture.
. . .
Standing on top, Ian and i were happy to be alive, and even more happy to ride stable powder for three and a half thousand feet back to the valley floor!!! It was the best run of my winter!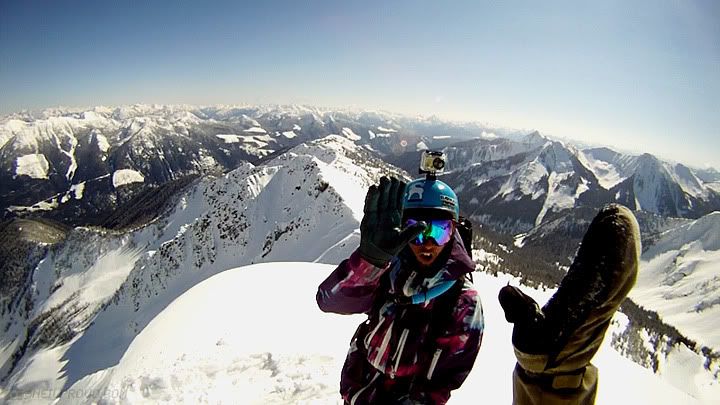 . . .
Ian getting ready to SEND it down the ramp... He made it down in one minute flat. Shit was nuts!
. . .
From the scariest moment in life, to the most fun!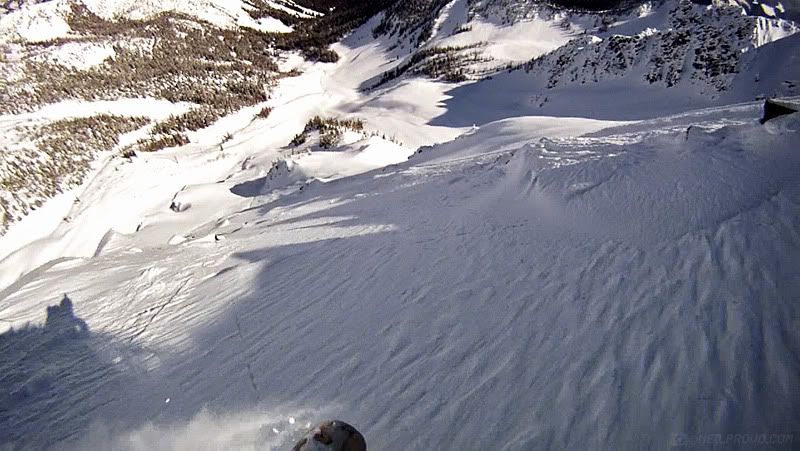 We were hoping to get a line down the rocky Northwest face later that day, but we didn't want to push our luck crossing over the south facing slopes again! In the spring you gotta' start early, and end early.
Keep an eye out for a movie from
Inspired Media Concepts
filmed at Retallack this last winter!!!