The last few days Utah had been getting hit with a huge early season snow storm... I had just gotten cleared from the doctor to do what i please, but i was planning to wait for my knee brace i ordered this week to arrive. I also wanted to work a bit more on strengthening my legs before going riding. Well, the storm produced massive amounts of snow, and i couldn't help myself, went on a mission into the Wasatch to sample the snow.
-Video of the days adventures from both
IAN
and I-
HD vimeo Link
Heres a picture of my first turns of the year, and my first time back on snow since blasting my legs six months ago. What an amazing feeling to be back at it.
Oh yeah, there are NO bindings on this board, SNURFIN'!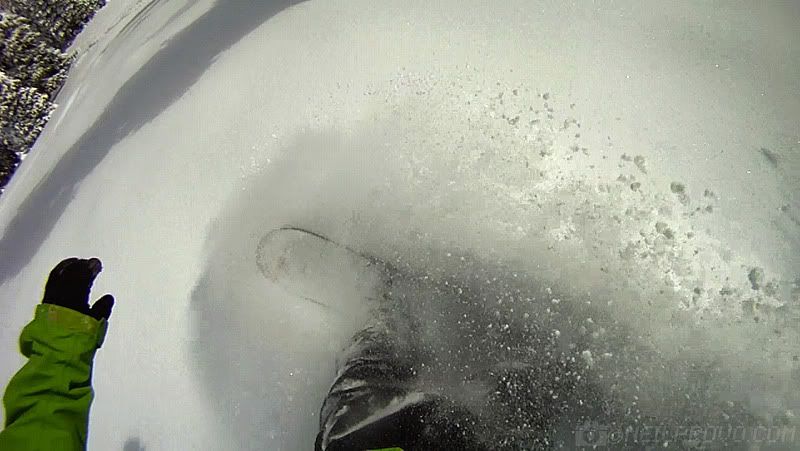 This is my first time experimenting with a Spit-Snurfer i crafted out of an old broken splitboard... I put a bunch of stomp pads on the topsheet wherever there was no hardware... I need to rethink my traction set up though as it was hard to get a grip!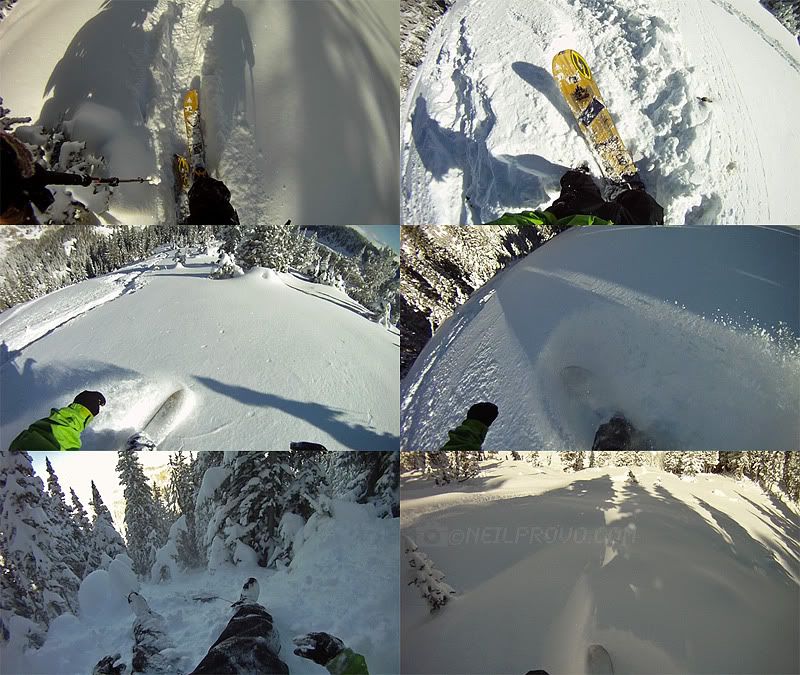 While i was making turns of my own, my brother
IAN
was skiing off Mt. Superior in the clouds into Cardiac bowl. He said the conditions reminded him of mid winter! It was an insane storm for all of us here in Utah!